TOSS THE FAKE 'N' EAT VIRGIN 🌱
WE'RE CHUTZPAH + SPICE
L.A. Rice, son to African American father and Dutch-Jewish mother met Natasha, daughter to Guyanese father and Indian mother in their hometown, Sydney, Australia when they were 16 and 15 years old.
As each other's first love, both born nurturers and leaders they knew their lives would never be the same. At 22 L.A. put a ring on it, barefoot on a secluded beach in Miami, Florida. They've been bff 's and hubby 'n' wifey ever since. Together, they founded Eat Virgin.
Along came a top shotta from Memphis, Tennessee who just wanted to share his transformational journey into plant-based living, meditation and fasting for spiritual enlightenment. His love for helping millions of his fans globally eat healthy and heal was so empowering and inspiring he broke the mold of what it means to be an artist in the music industry. He became a co-founder of Eat Virgin, welcome Bryson Potts pka NLE Choppa.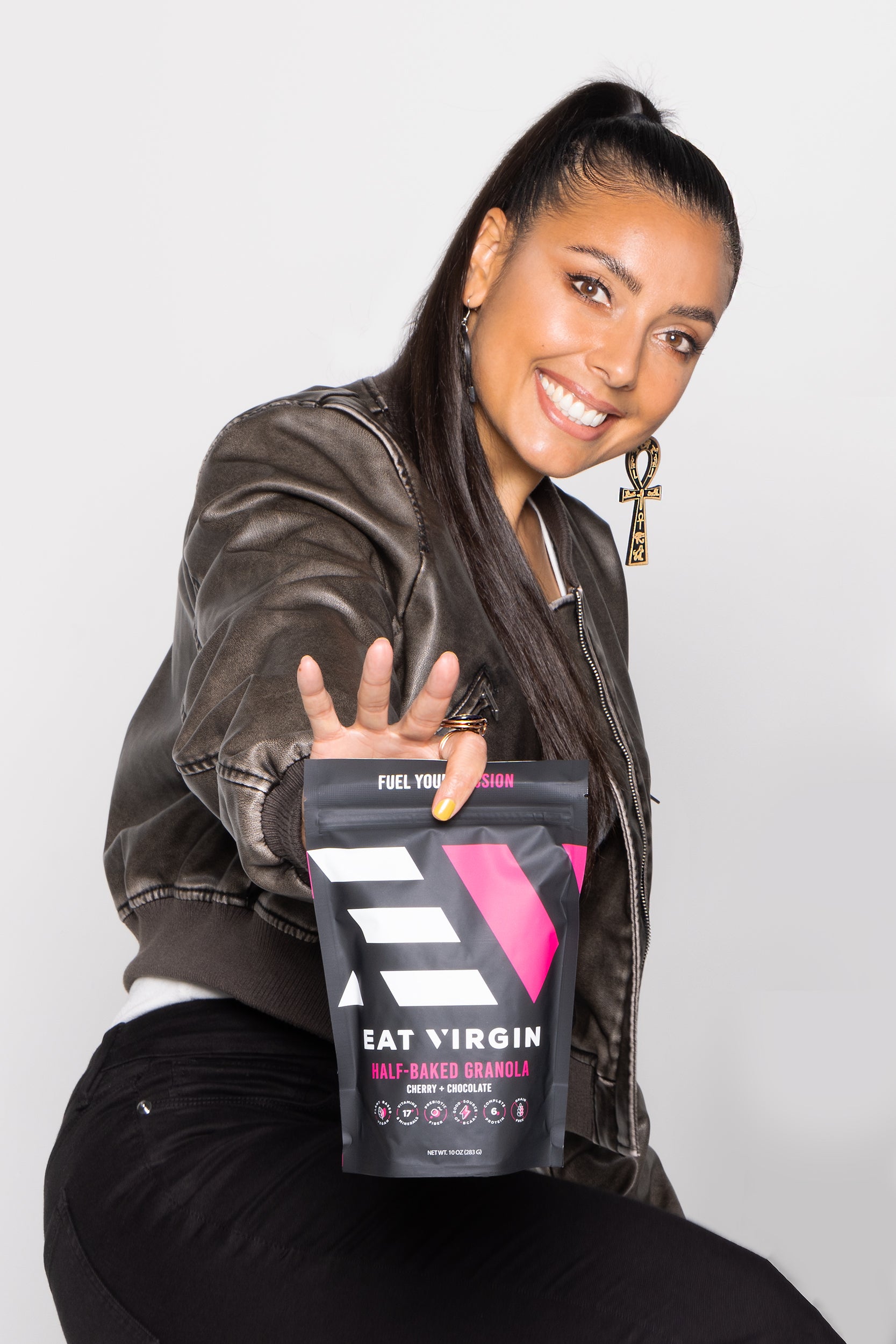 NATASHA
My mum has had her share of health challenges. Although breast cancer never killed her, the chemo and radiotherapy almost did. The pain of seeing my mum suffer was compounded when the doctor ask me to do a genetic blood test. I was told if I tested positive for the breast cancer genes I would have to undergo a preventable mastectomy (surgically remove my breasts). I said no to the test because I knew there had to be a better way through understanding epigenetics and whole foods, plant-based nutrition.
I embraced my expertise as a third-generation chef and plant-based nutritionist to begin transforming lives, just as it has been ours for the past 10 years. I've seen health goals achieved and success with my private clients from President's children, world champion athletes, artists to business moguls. However, I knew with Eat Virgin and I can serve beyond the kitchen and share my gift of healing foods with the world.
"WE BELIEVE ALL PEOPLE DESERVE A NUTRIENT-RICH LIFE. EATING RIGHT IS NOT A LUXURY, IT'S OUR BIRTH RIGHT. IT'S OUR MISSION TO MAKE SOLUTIONS FOR PLANT-BASED LIVING SIMPLE, ACCESSIBLE AND CONVENIENT EVERYWHERE."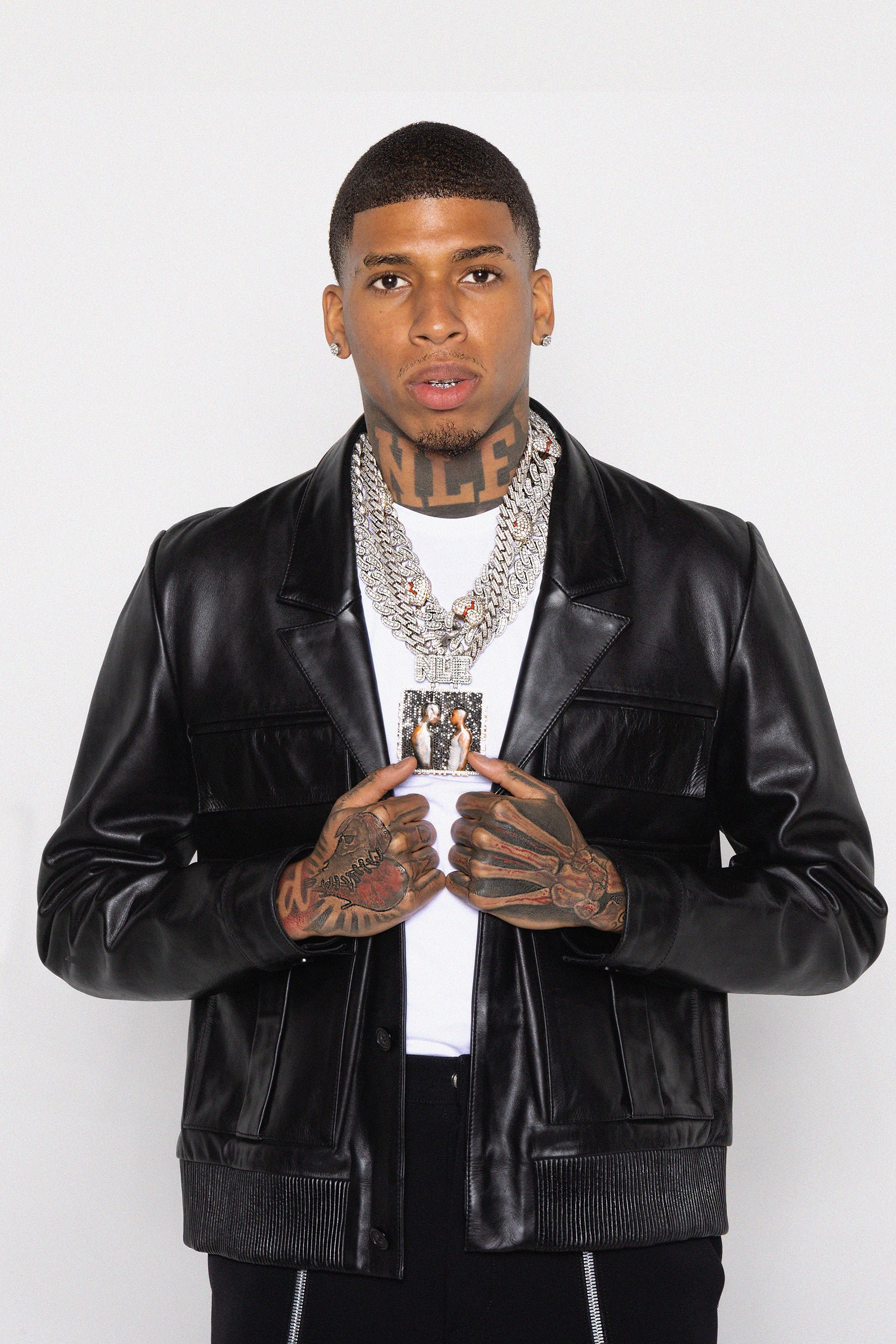 NLE CHOPPA
I blew up at 16, sitting on 15 platinum & gold plaques, over 6 billion streams worldwide, got my own record label imprint with Warner Music, ran up over $10M, and I own my masters... Name another 20 year old.
In 2020 I started my journey to enlightenment with a vegan diet, mediation, studying and consuming herbs.
"I WOKE UP AND CHANGED MY LIFE FOR THE BETTER. I WANT TO SHARE MY KNOWLEDGE WITH THE WORLD TO PROVIDE MY FANS WITH QUALITY ORGANIC PLANT-BASED SNACKS AND MEALS."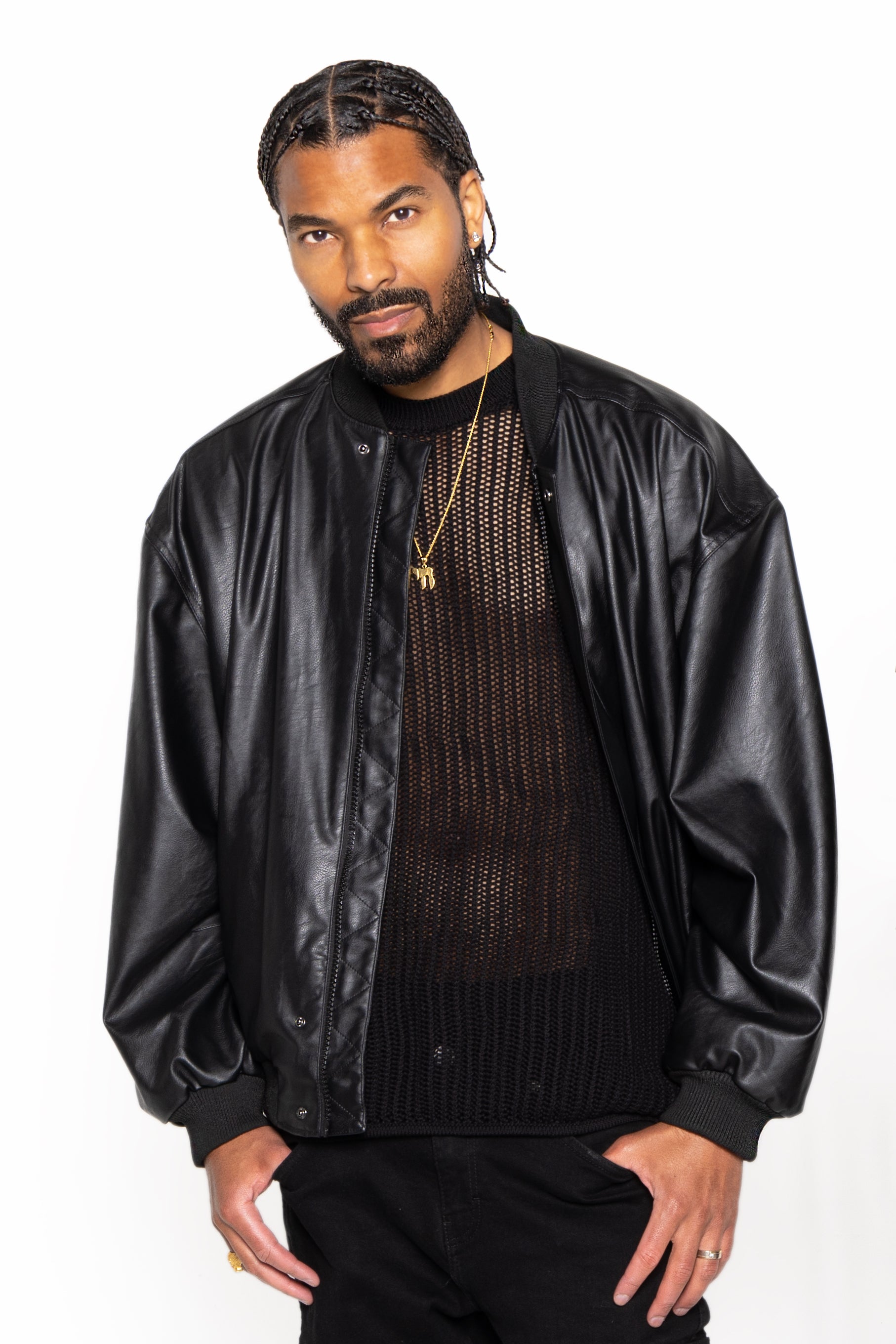 L.A. RICE
Growing up as a kid I had chronic allergies, asthma and IBS. I thought it was just a part of life. At 17 I had a colonoscopy, the doctor found and removed polyps. She said "Give up dairy, fried chicken and fast foods." It was hard to let go of the foods that I loved without understanding why, so I kept eating it even though it hurt me, till one day I was exposed to the truth. I needed to change. I adopted a whole food, plant-based lifestyle. Not only did my IBS disappear but my asthma and allergies went away, too - no more allergy pills or inhaler.
"IT WAS HARD TO LET GO OF THE FOODS THAT I LOVED WITHOUT UNDERSTANDING WHY, SO I KEPT EATING IT EVEN THOUGH IT HURT ME, TILL ONE DAY I WAS EXPOSED TO THE TRUTH."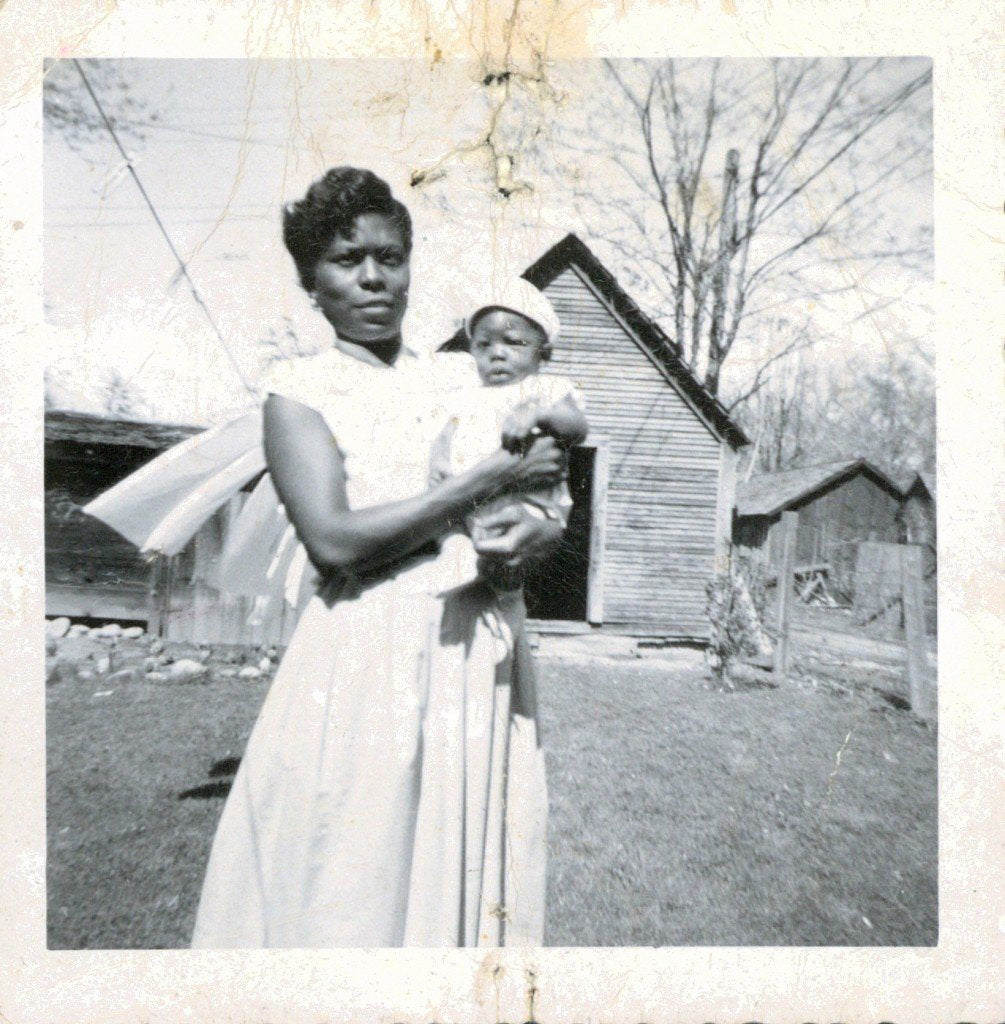 IN MY FAMILY
My grandma, Bertha Shines passed away from colon cancer, and my cousin was diagnosed with it, as well.
"IT WASN'T THE CANCER THAT RAN IN THE FAMILY, IT WAS OUR EATING HABITS. I'M BLESSED TO HAVE BROKEN THE CHAIN WITH HEALING PLANT-BASED FOODS."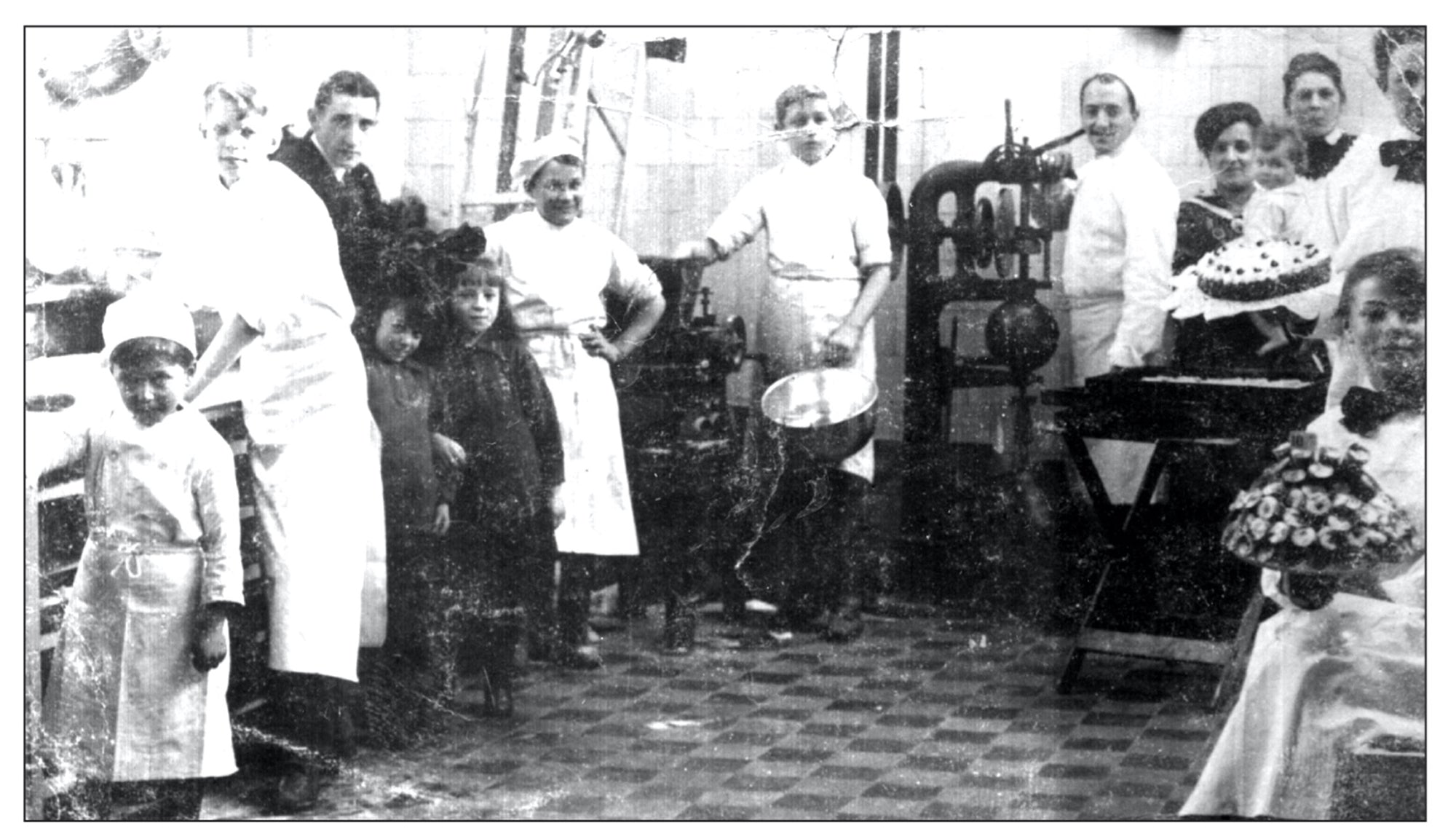 My great grandpa, Bernard Fransman was pastry chef to the Queen Wilhelmina and the Royal family of Holland. In WW2 his patisserie was seized by Nazi Germany and 84 family members were exterminated just for being Jews. His son, my grandfather, Harry J. Fransman and his sister were the only ones who survived the Holocaust. He endured 5 concentration camps in just under 4 years, narrowly escaping with his life. Today, he's 100 years young and has been blessed to see his great grandchildren grow.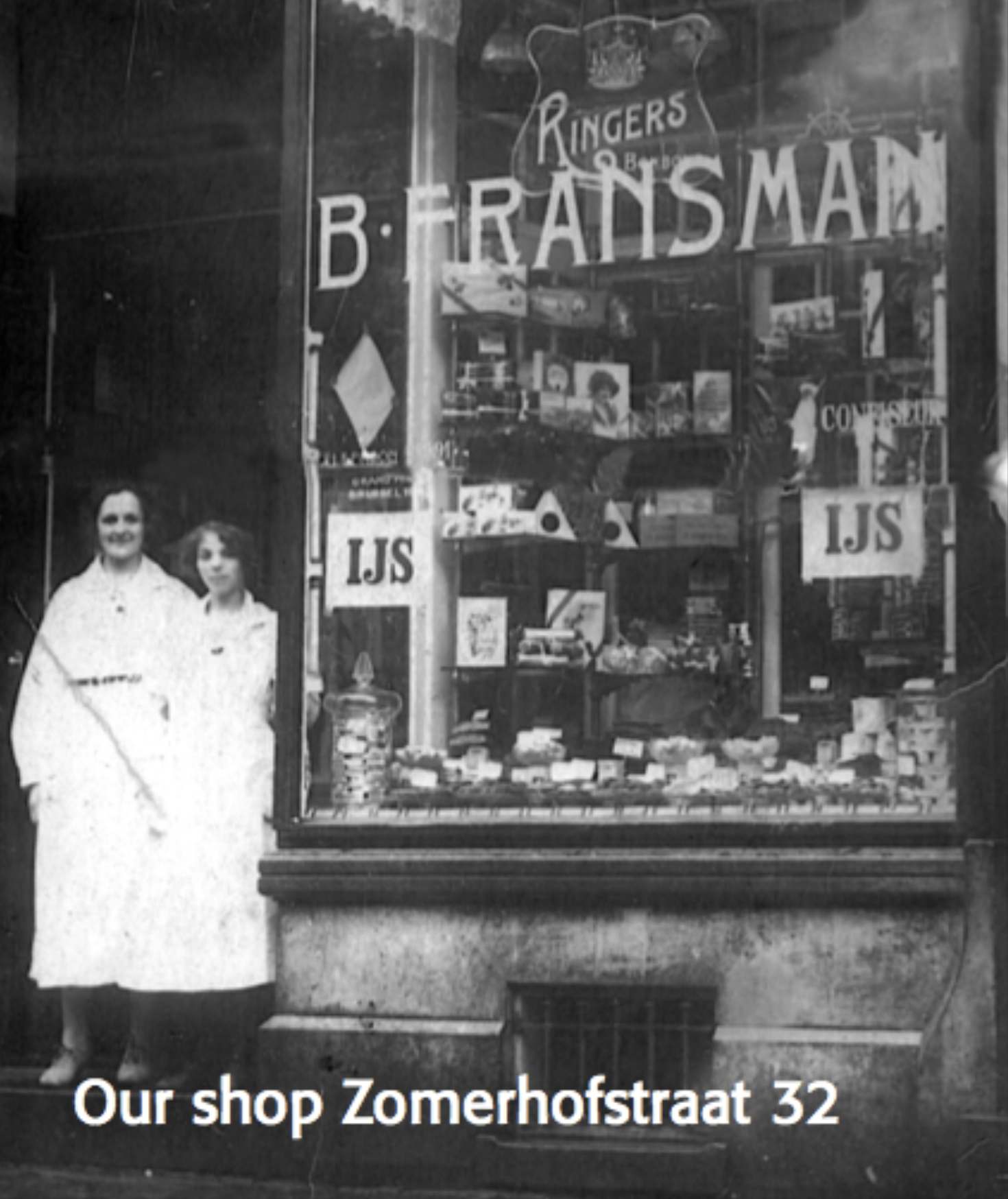 FAMILY. HONOR. LEGACY.
Eat Virgin is about family, honor and legacy not just for our descendants and our ancestors, but also for our community, you. We came to disrupt the food industry by bringing integrity, nutrition, chef-inspired innovation and entertainment to the forefront with our lifestyle brand, Eat Virgin.